 Our Alpacas
We love alpacas! Our herd changes all the time because we are breeders. Babies are born, alpacas are sold to other farms, etc. If you have an interest in one of our alpacas, please ask. We are happy to work with you to find the right fit for your program or farm.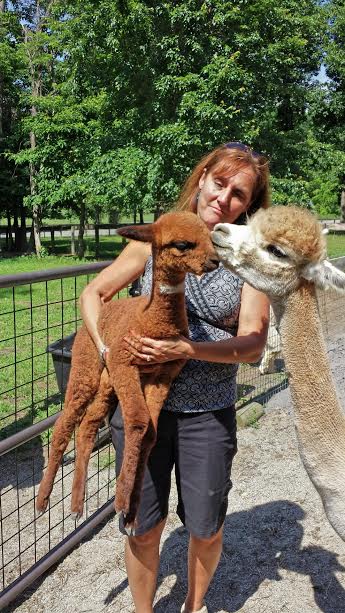 Meet Renaissance Man
Renaissance Man is a little smaller than his pen mates, but he has amazing fleece and tons of personality! His fleece is consistent throughout. He has a striking cream 'bow-tie' which has become his signature. Ren Man has quickly become a proven stud; one we will continue to use well into the future. His lines include MFI Peruvian Black Mesquite along with other deep Peruvian ties. He tends to throw his gorgeous fleece quality but color is consistent with dam. He has also helped to throw unique patterns like his Sire, MFI Firenzi. He's truly awesome.
Inquire about Stud Fees.