 Agri-Tour Program
Agri-tour is a fancy way to say Farm Visit. At Silkie's Farm we love visitors and try to make your tour an experience to remember.
Included is a personal guide who will give you as little or as much information that you would like about what goes on at the farm day to day. You will get up close to the alpacas. Often we will halter one and let you lead them around the paddock or get close enough to touch their warm, soft fleece. If we have babies you can feel the difference between their fleece and an adult fleece. Sometimes you can feed them treats too! It goes without saying that this is a perfect photo opportunity so bring your camera.
In addition to the alpacas you may see some other animals such as llamas, a sulcata tortoise, bunnies, chickens, ducks, guinea fowl. You never know what might show up here! Your Agri-Tour should be booked and paid for in advance so you don't have to worry about any transactions once you arrive. We do reserve the right to cancel if the weather is not cooperating or if we have an emergency but we will definitely notify you in that case. We appreciate the same courtesy.
After all is said and done, if you wish to visit our farm store for alpaca items to remember or gifts for friends, we will welcome you in. There is no pressure to buy a thing. You might just like to see the yarn, clothing, rugs and other household items that are made with the fleece we grow here.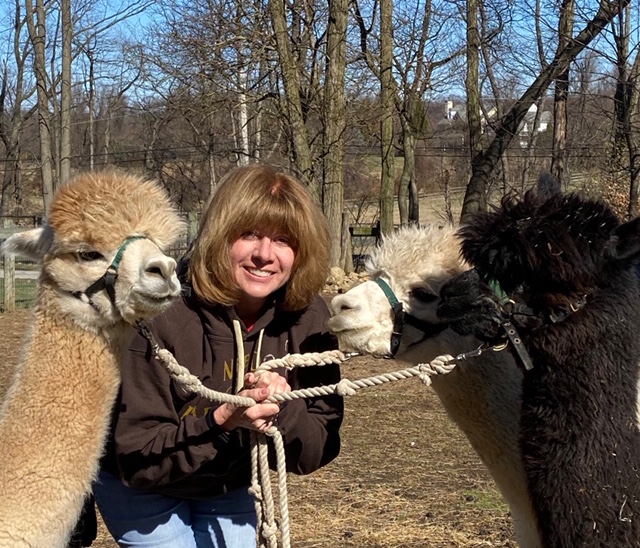 Adopt an Alpaca 365 Program
"Mom, can we get an alpaca?"
As silly as that question seems, it could be more within reach than you realize.
For a yearly fee of $200.00, you can adopt an alpaca from Silkie's Farm. That works out to about .55 cents per day. Your purchase helps to feed and care for your alpaca.
Adopting an alpaca for a year does not mean you take it home with you, but you get all the benefits without having to clean up after your 'pet'. If your alpaca should be sold to another owner during your adoption year, we will offer another selection to complete your year.
Our Adopt an Alpaca program can be the perfect pathway to decide if alpaca ownership is right for you, and can also be a unique and fun gift for a special someone who is tough to buy for or has everything! No matter what brings you to your reason for Adopt-an-Alpaca 365, we are certain you will be pleased with the 365 days of joy it will bring to you!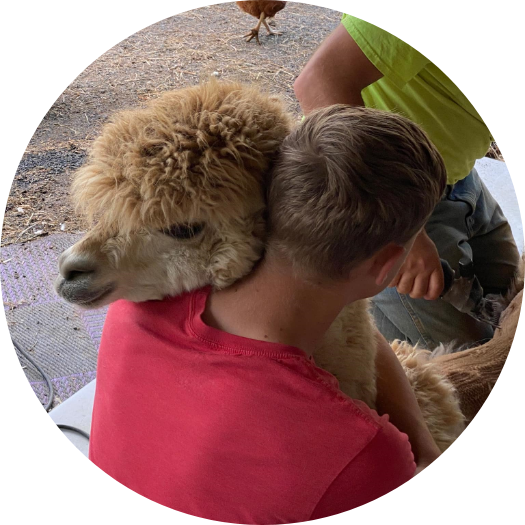 Meet Our Alpacas!
Check out the profiles of all our alpacas to learn more about the individual animals have available for adoption.
Learn More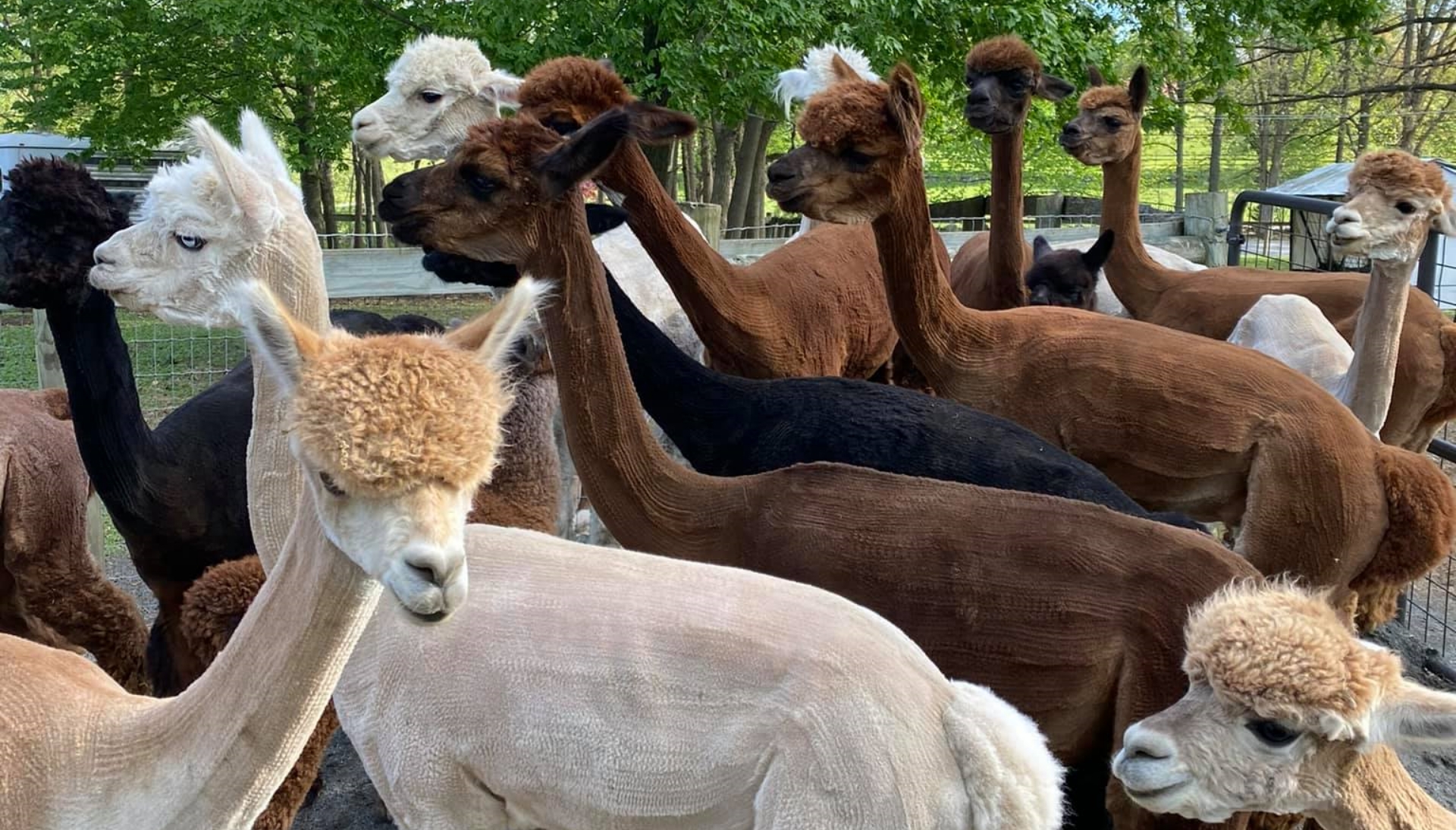 Benefits of Our Adoption Program


8.5×11 Photo of your adorable alpaca

ARI Certificate (copy) showing the alpaca's pedigree and lineage

Invitations to farm events such as Shearing Day, Farm Days, Local Appearances

5% discount on all farm store purchases – including items from Marcia's Mud – for that year

2 skeins of yarn from your alpaca (if we do not have your alpaca in stock, we will offer an alternative)

Visits – by appointment – to come visit your alpaca a few times per year
$200.00 for 365 days
It costs $200 to adopt an alpaca at Silkie's Farm for a year. This amount contributes to their food and care.
You can set up your initial 30 minute visit at this time or choose a later time. When scheduling visits throughout the year please use the AA365 Service which is FREE but must be scheduled and approved in advance.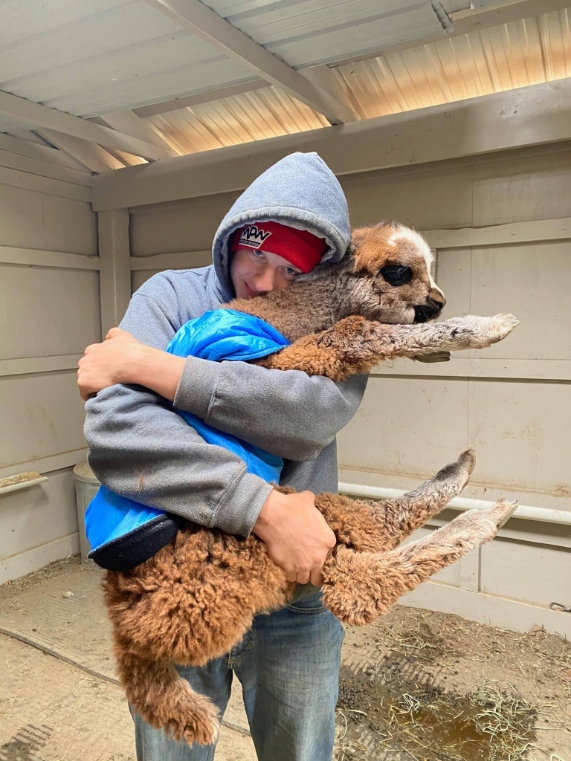 Adopt An Alpaca Visit
Free 30 minute visit
Once you have purchased your Adopt an Alpaca 365, you have access to visitation throughout the year.
Please limit your party to 6 unless otherwise arranged.
FAQs
Simply contact us and let us know which alpaca you have fallen in love with and want to adopt for the year.
You are welcome to renew your purchase if you like or let it expire. We will notify you when your year is about to expire and leave that choice up to you.
We are a working family farm. We are happy to have you come visit your alpaca by appointment and bring others with you to enjoy the experience. Please limit visitors to 6 total unless you've made other arrangements with us.
We would prefer if you stick with the original alpaca that you choose. We give detailed descriptions of all our animals and hope that by reading through them you will make a suitable choice at the time of purchase. If you really want to change alpaca ownership during your yearly purchase, we can work together to choose an alternative to complete your year.
Most of our alpacas are included in the Adopt an Alpaca 365 program. The exceptions are those which are under contract by another farm or boarders. We can help you decide when you call or visit and are happy to make recommendations. Although you'll be adopting one alpaca, they will all be poking around and curious so chances are you'll get time with the whole herd no matter who you choose.