 Our Alpacas
We love alpacas! Our herd changes all the time because we are breeders. Babies are born, alpacas are sold to other farms, etc. If you have an interest in one of our alpacas, please ask. We are happy to work with you to find the right fit for your program or farm.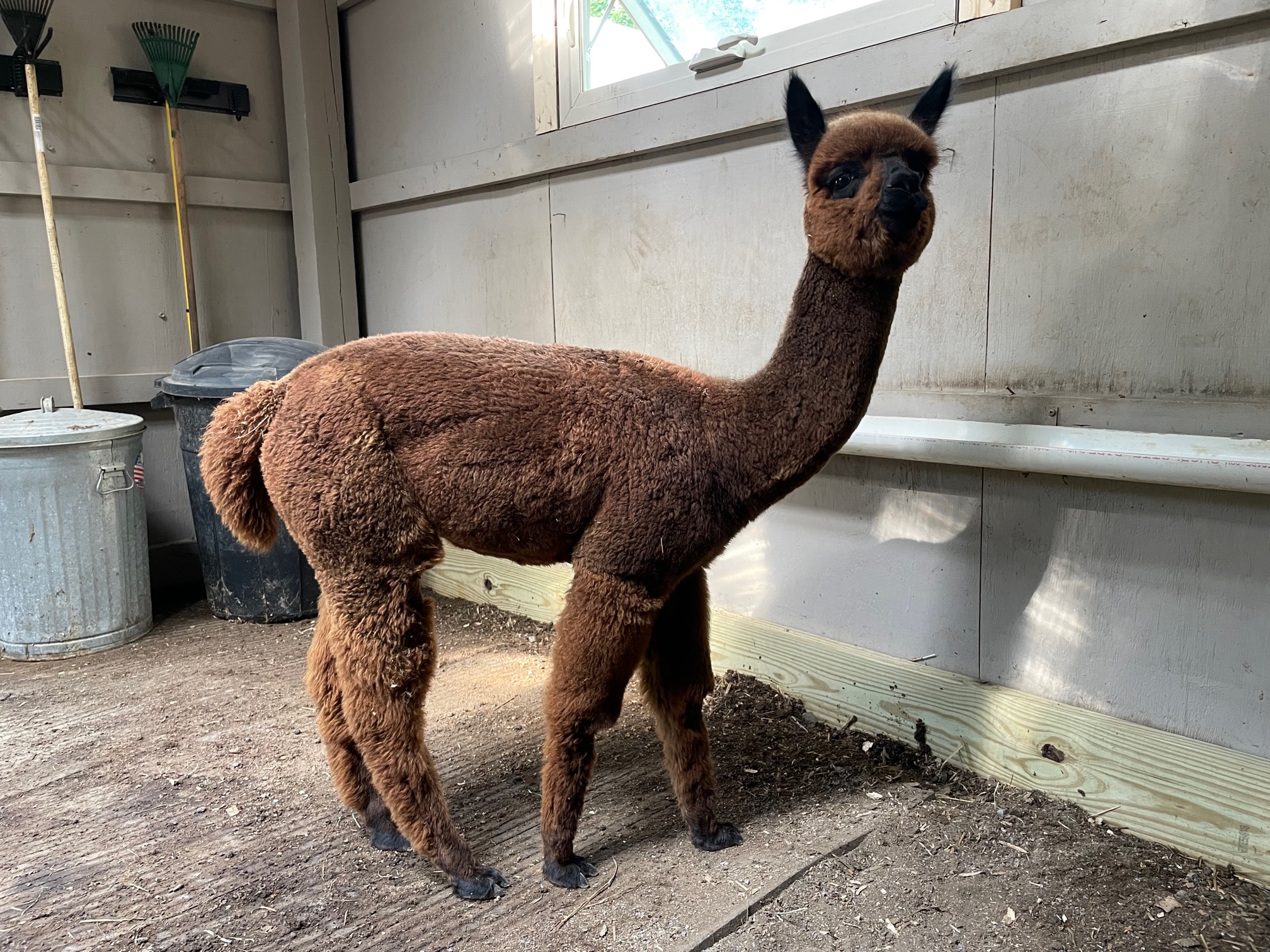 Meet Scarlett
Miss Scarlett, Miss Scarlett
This young lady is tall and correct. Her fleece is a buttery brown and low micron. She wears little black socks, has black ears, nose and around her eyes. Her fleece is fine and uniform. I believe she will be a great addition to any herd.