 Our Alpacas
We love alpacas! Our herd changes all the time because we are breeders. Babies are born, alpacas are sold to other farms, etc. If you have an interest in one of our alpacas, please ask. We are happy to work with you to find the right fit for your program or farm.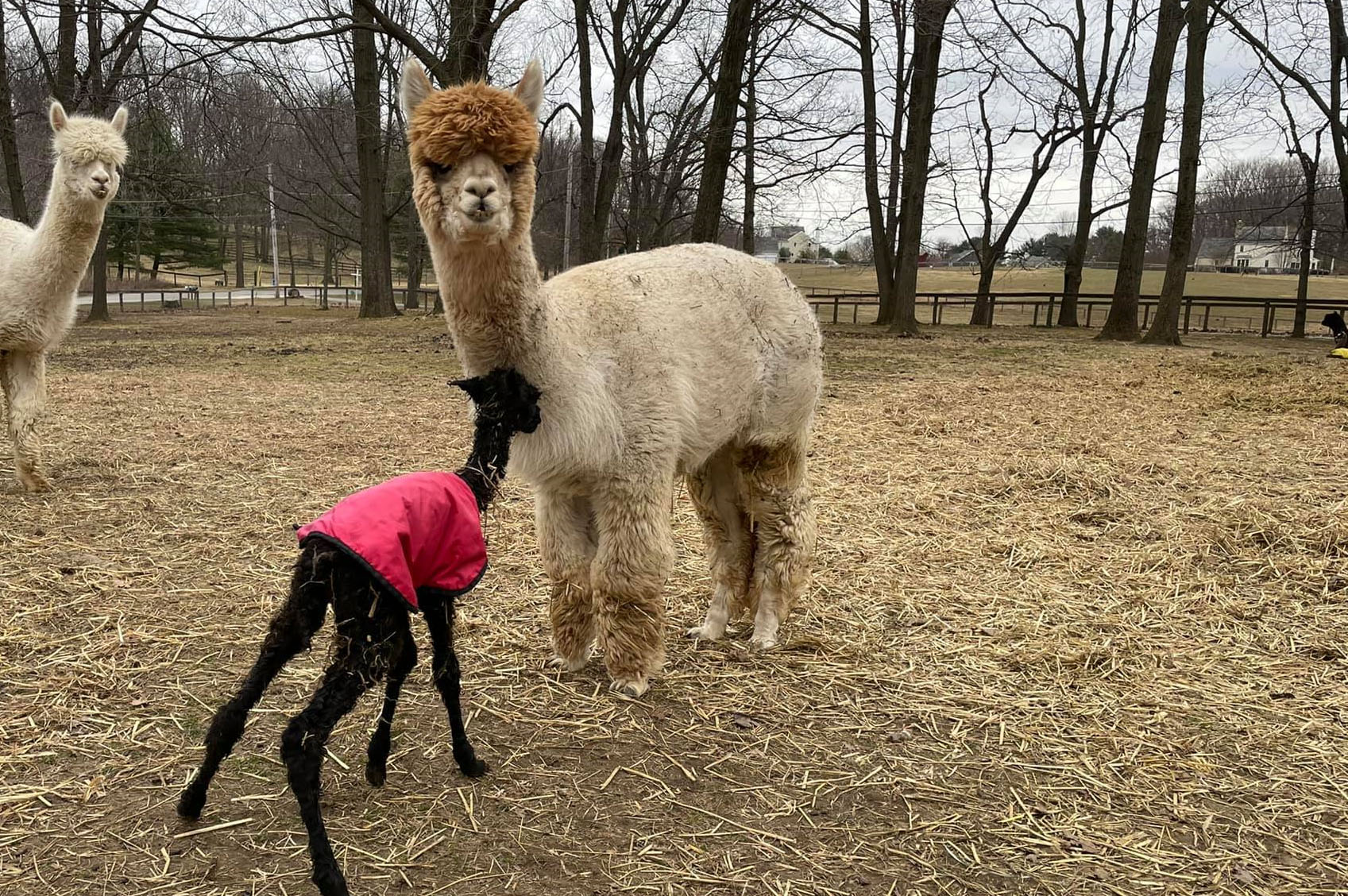 Meet Abbey's Dear Prudence
"won't you come out to play"
Dear Prudence has a beautiful feminine conformation just like her mother and sister. She's a beautiful fawn, fully covered with a fine, consistent fleece but you would expect that with her genetics. She is full of energy and keeps everyone laughing with her 'ornery' spirit. She has been a great mom to all of her cria – Hay Jude, Obladi Oblada and Ringo Starrcas. She is currently bred to King of Dreams which will add some Snowmass genetics to her already impressive Peruvian pedigree. Look for that cria this May 2022.

Awards
First place MAPACA Jubilee 2017 Spin Off
Judges Choice MAPACA Jubilee 2017 Highest Score for Fawn Spin Off