 Our Alpacas
We love alpacas! Our herd changes all the time because we are breeders. Babies are born, alpacas are sold to other farms, etc. If you have an interest in one of our alpacas, please ask. We are happy to work with you to find the right fit for your program or farm.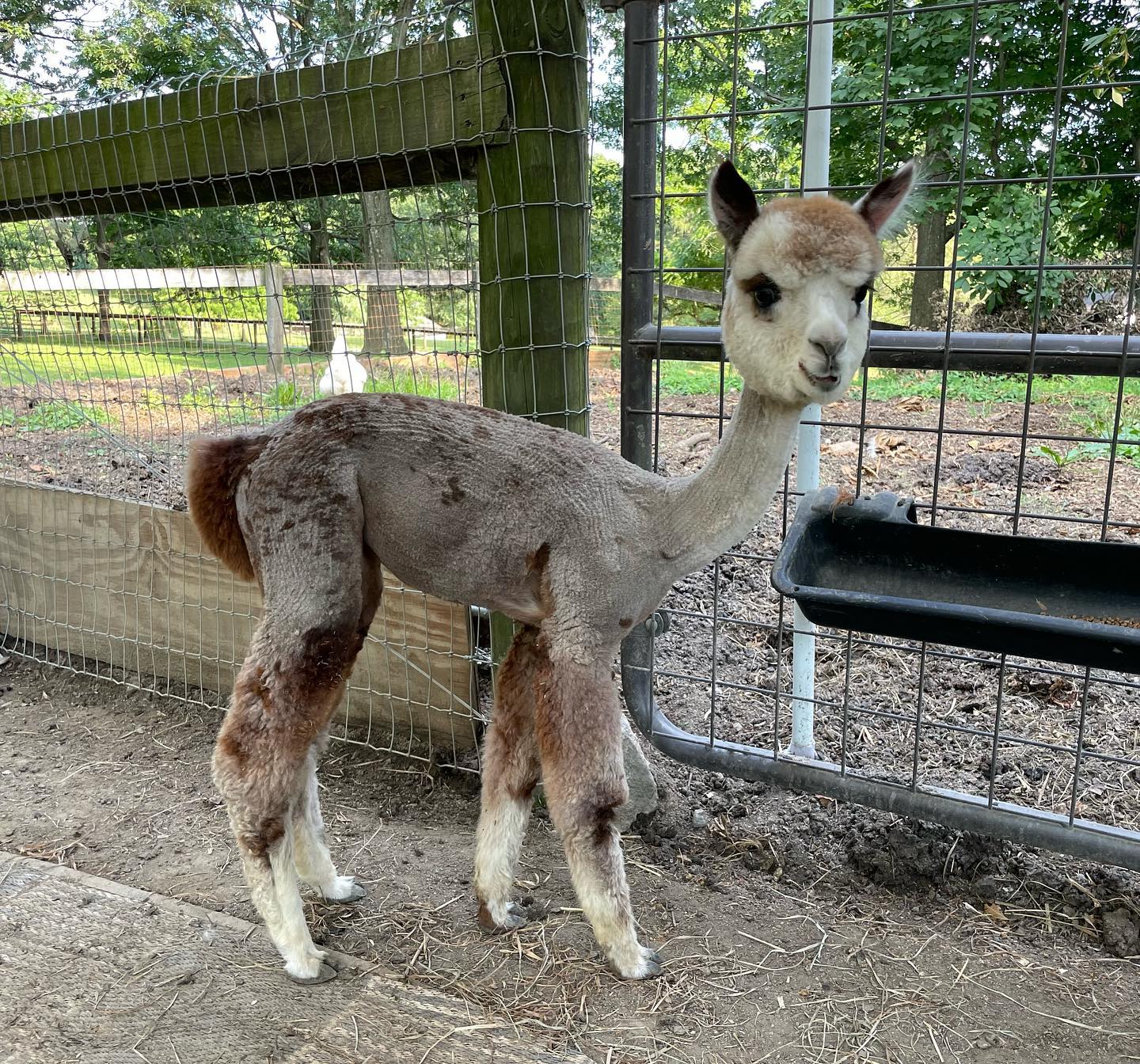 Meet Millie
Bluesy's Blue Miracle
Millie is our little miracle girl born to Eye Got the Blues. She had a rough start coming into this world but we are so thankful she and her mom are both here today. Her fleece is a beautiful rose grey and you can really see her spots when she's shorn. We recently rebred her dam to repeat this beautiful combination. Looking forward to another gorgeous rose grey.