 Our Alpacas
We love alpacas! Our herd changes all the time because we are breeders. Babies are born, alpacas are sold to other farms, etc. If you have an interest in one of our alpacas, please ask. We are happy to work with you to find the right fit for your program or farm.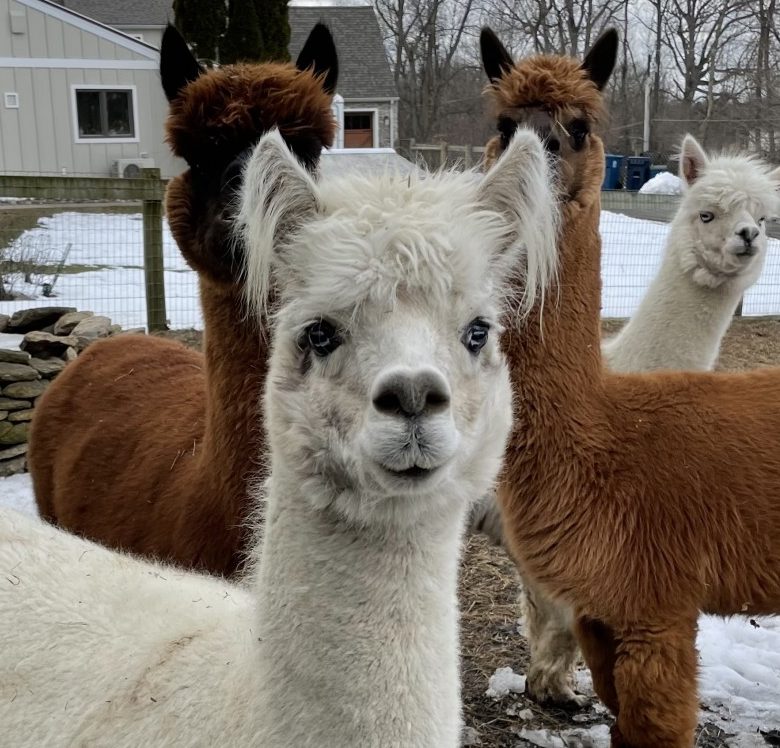 Meet Eye Got the Blues
Eye Got the Blues is a Blue-Eyed White (BEW) female born to Viking's Princess. She has just a hint of Rose Grey around her beautiful ice blue eyes. Her fleece is dense and bright white. She gives amazing fuzzy kisses and is very friendly. In April 2022 she delivered her first cria at Silkie's, a gorgeous rose grey girl named Milagro Azul, Millie for short. Bluesy is now rebred to Renaissance Man. We are hopeful for a fall 2023 cria.